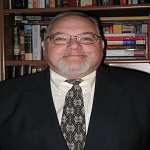 Independent Analyst, Independent Analyst
Is China Prepared for International Leadership?
Dr. Clarke retired from the State Department in 2009 after 25 years as a China analyst and Chief of the China Division of the Bureau of Intelligence and Research. During that period, he wrote numerous analyses for policymakers in the State Department, White House, and other government agencies. Before joining the State Department, Dr. Clarke was associate director of research at the US-China Business Council and a frequent contributor to the China Business Review and to several journals and books, including the Joint Economic Committee of Congress' China series. As an independent consultant, he has written articles and given talks at the Foreign Service Institute, the State Department, the Naval War College, and other venues. Dr. Clarke holds a B.A. in International Relations from Fairleigh Dickinson University (1971) and an M.A. (1979) and Ph.D. (1980) in political science from Ohio State University.