Asan Report: "Future of ROK-US Alliance"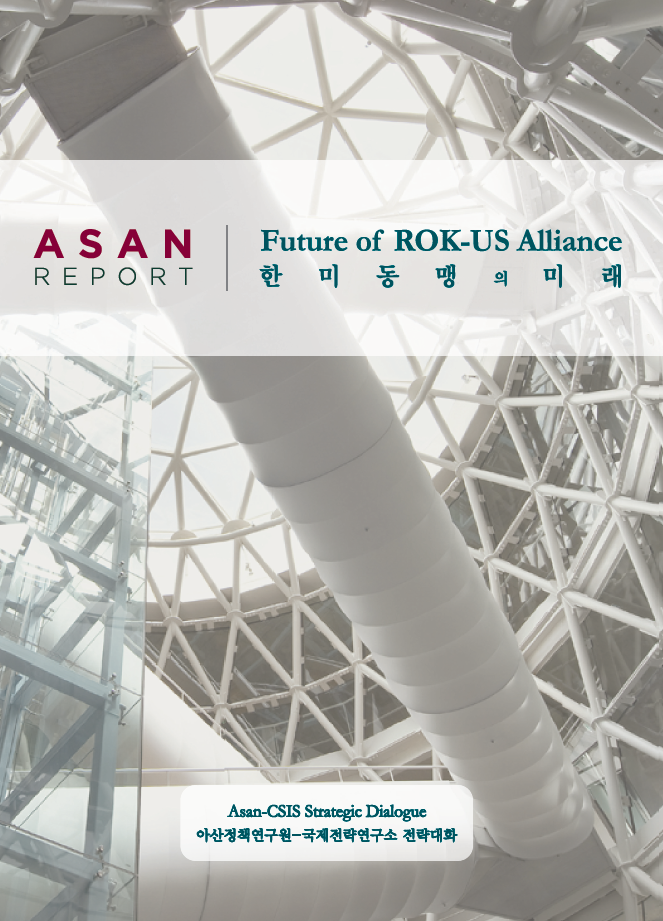 On May 25, 2012, the Asan Institute for Policy Studies co-hosted a strategic dialogue in partnership with the Center for Strategic and International Studies (CSIS) to discuss the future of ROK-US Alliance. The following report contains the non-attributed discussions from the dialogue.
Session I
Threats to Regional Security in Northeast Asia and Strategic Visions of the ROK and the United States
Session II
ROK Defense Reform plan 11-30: What are the Contours of ROK Defense Strategy?
Session III
OPCON Transfer: Is the Alliance Adjusting to New Defense Requirements?
Session IV
Wrap-up Discussion on the Future of ROK-US Alliance