"A Conversation with Senator Marco Rubio about U.S. Policy Toward Asia"
The Asan Institute for Policy Studies will host Senator Marco Rubio (Republican – Florida) on Friday, January 24, 2014. During the event, Senator Rubio will discuss the current U.S. policy toward Asia as well as the importance of the ROK-US relationship.
*This event is by invitation only.
*Simultaneous English/Korean interpretation will be provided.
Date / Time: Friday, January 24, 2014 / 09:30 – 10:30AM
Place: Auditorium (1F), The Asan Institute for Policy Studies
Please RSVP to Mr. David HONG by Wednesday, January 22, 2014, with your name, affiliation, position, and contact information. (hong@asaninst.org/ 02-3703-7402)
Speaker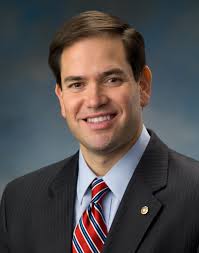 Marco Rubio was born in Miami, Florida to Cuban immigrants and quickly rose to political stardom, making TIME's 100 Most Influential List. He entered politics in 2000, serving in the Florida House of Representatives until 2008. In 2010, he was elected to the U.S. Senate. He is a member of the Senate Foreign Relations Committee, where he is the Ranking Member of the Subcommittee on East Asian & Pacific Affairs; Member of the Senate Select Committee on Intelligence; and Co-Administrative Chairman of the Senate National Security Working Group. He is a graduate of the University of Florida and earned his J.D. from the University of Miami School of Law.