Founder & Honorary Chairman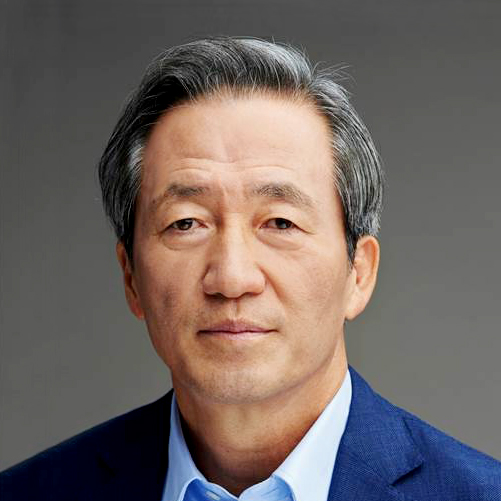 Dr. M.J. Chung
Dr. M.J. CHUNG is the founder and honorary chairman of the Asan Institute for Policy Studies.

He is also the chairman of the board of trustees of the Asan Foundation, the largest philanthropic organization in Korea, and the honorary chairman of Ulsan University. In 2011, he launched the Asan Nanum (˝sharing˝) Foundation which seeks to foster entrepreneurship among young Koreans.

Dr. Chung served seven terms in the National Assembly of the Republic of Korea. He was chairman of the Grand National Party (Ruling Party) from 2009-2010, and was a presidential candidate in 2002. He served as vice president of FIFA (Federation Internationale de Football Association), and as co-chairman of the Korean Organizing Committee for the 2002 Korea-Japan FIFA World Cup.

Dr. Chung received his B.A. in economics from Seoul National University, an M.S. from the Sloan School of Management at MIT, and a Ph.D. in international relations from the School of Advanced International Studies (SAIS) at the Johns Hopkins University.
President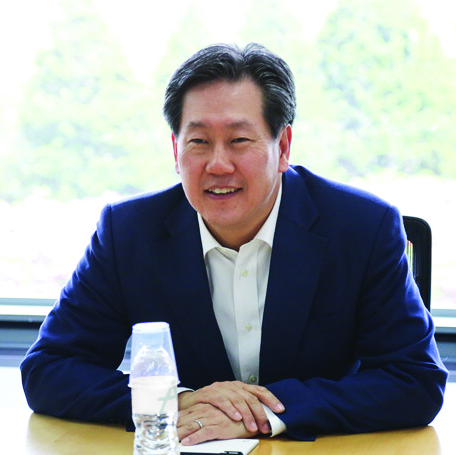 Dr. HAHM Chaibong is the president of the Asan Institute for Policy Studies.
Previously, he was a senior political scientist at the RAND Corporation in Santa Monica, California, professor in the School of International Relations and the Department of Political Science as well as the director of the Korean Studies Institute at the University of Southern California, director (D-1) of the Division of Social Sciences Research & Policy at UNESCO in Paris, and a professor in the Department of Political Science at Yonsei University.
Dr. Hahm is the author of numerous books and articles, including "South Korea's Miraculous Democracy," Journal of Democracy (2008), "The Two South Koreas: A House Divided," The Washington Quarterly (2005), and Confucianism for the Modern World (co-edited with Daniel A. Bell, Cambridge University Press, 2003). He has taught at Duke, Georgetown, and Princeton Universities.
Dr. Hahm received a B.A. in economics from Carleton College and his M.A. and Ph.D. in political science from the Johns Hopkins University.
Board of Trustees
Bark Taeho
Professor, Seoul National University
Han Sung-Joo
Professor Emeritus, Korea University; Former Minister of Foreign Affairs
Kim Dong-Sung
Professor Emeritus, Chung-Ang University
Kim Hyung-kook
Professor Emeritus, Seoul National University
Kim Sung-han
Professor, Korea University; Former Vice Minister of Foreign Affairs and Trade
Kim Yong Min
Professor, Hankuk University of Foreign Studies
Lee Chulwoo
Professor, Yonsei University
Lee Hong-Koo
Chairman, Seoul Forum for International Affairs; Former Prime Minister
Park Cheol-Hee
Professor, Seoul National University
Park Hyungji
Dean, Underwood International College; Professor, Yonsei University
Park Nohyoung
Professor, Korea University
Shin Myungsoon
Professor Emeritus, Yonsei University
Yon Kang-heum (Auditor)
Professor, Yonsei University