On October 20, 2017, the Asan Institute for Policy Studies, United States Studies Centre at the University of Sydney, and Perth USAsia Centre held a public launch of the second edition of The Asian Research Network: Survey on America's Role in the Indo-Pacific in Washington, DC. Experts explored the key trends and findings from the report which is the first major, multi-country survey of public opinion since the 2016 U.S. election. It reveals a complex picture of public attitudes in South Korea, Australia, China, Indonesia, Japan, and India on issues such as American influence under President Donald Trump, international trade, the U.S.-China relationship, and the likelihood of conflict in the region. The survey was conducted in the first weeks of March 2017 amidst the global backdrop dominated by the U.S. presidential election, the lead-up to an Australian Federal election, the impeachment of South Korea's President Park Geun-hye, and the increasing tensions among the Korean Peninsula.
Date / Time: Friday, October 20, 2017 / 12:30 – 14:30
Venue: The Asan Institute for Policy Studies-Washington, DC Office

Video
Biographies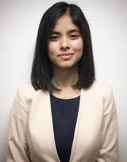 Darshana M. Baruah is a research analyst with Carnegie India. Her primary research focuses on maritime security in Asia with a focus on the Indian Navy and its role in a new security architecture. She writes regularly on maritime issues such as India's naval strategy, India's naval engagement with regional powers, Sino-India competition, geopolitical developments in the Indian Ocean region, India's maritime strategic outlook, and the South China Sea. Her work also examines the strategic implications of China's infrastructure and connectivity projects in the Indian Ocean region and South Asia. Darshana was a 2016 national parliamentary fellow, Australia, where her research focused on India and Australia in the Indo-Pacific. At the Australian Parliament, she was associated in the office of the Hon. Ms. Teresa Gambaro MP, chair, Joint Standing Committee on Foreign Affairs, Defence and Trade. There, she worked on issues such as the South China Sea, opportunities and challenges in the India-Australia maritime relationship, and India's role in the Indo-Pacific, among others. She was a visiting fellow at the Australian National University, the academic partner for the Parliamentary fellowship. While in Australia, she also spent a brief time as a visiting fellow in the International Security Program at the Lowy Institute.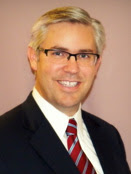 L. Gordon Flake is the founding CEO of the Perth USAsia Centre, a position he assumed in 2014. He came to Australia after more than 20 years in Washington, DC in positions including Executive Director of the Maureen and Mike Mansfield Foundation, Senior Fellow at The Atlantic Council of the United States, and Director for Research at the Korea Economic Institute of America. He is the author of several edited volumes and numerous articles and book chapters on Asia. Mr. Flake received his BA degree in Korean with a minor in international relations from Brigham Young University in Provo, Utah. He completed his MA at the David M. Kennedy Center for International and Area Studies, also at BYU. He speaks both fluent Korean and Laotian.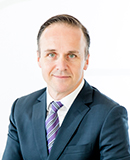 Simon Jackman is Chief Executive Officer of the US Studies Centre. He is also a Professor of Political Science at Stanford University. Dr. Jackman comes to the Centre from Stanford University, where he has been a professor since 2007. Dr. Jackman is a distinguished political scientist with a nearly two decade long career at Stanford. His teaching and research centers on issues in democratic politics with particular emphasis on American and Australian politics, including public opinion, political parties, election campaigns, and political participation. Since 2009, Dr. Jackman has served as one of the principal investigators of the American National Election Studies (ANES), the world's longest running and most authoritative survey of political behavior and attitudes. Prior to his stewardship of ANES, Dr. Jackman directed a number of other large, online survey projects in the 2008 US presidential election cycle. Australian-born, Dr. Jackman completed his undergraduate studies at the University of Queensland before completing his PhD in political science at the University of Rochester, New York.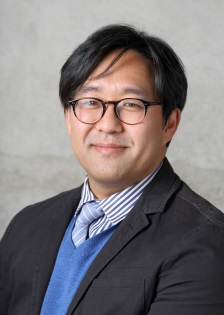 J. James KIM is the director of the Asan Institute for Policy Studies in Washington, DC and research fellow in the American Politics and Policy Program at the Asan Institute for Policy Studies (Seoul). He is also a lecturer in the Executive Master of Public Administration program at Columbia University. Previously, Dr. Kim was an assistant professor of political science at the California State Polytechnic University (Pomona). He also served as a summer research associate at the RAND Corporation and as a statistical consultant for the Institute for Social and Economic Research and Planning at the School of International and Public Affairs in Columbia University. His primary research interests include political economy, energy, security, public opinion, democracy, methodology, and media. Dr. Kim received a B.S. and M.S. in industrial and labor relations from Cornell University and an M.Phil. and Ph.D. in political science from Columbia University.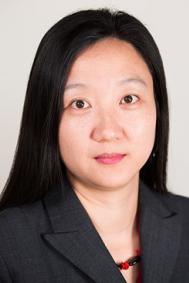 Yun SUN is a Senior Associate with the East Asia Program at the Stimson Center. Her expertise is in Chinese foreign policy, US-China relations and China's relations with neighboring countries and authoritarian regimes. From 2011 to early 2014, she was a Visiting Fellow at the Brookings Institution, jointly appointed by the Foreign Policy Program and the Global Development Program, where she focused on Chinese national security decision-making processes and China-Africa relations. From 2008 to 2011, Ms. Yun was the China Analyst for the International Crisis Group based in Beijing, specializing on China's foreign policy towards conflict countries and the developing world. Prior to ICG, she worked on US-Asia relations in Washington, DC for five years. Ms. Yun earned her master's degree in international policy and practice from George Washington University, as well as an MA in Asia Pacific studies and a BA in international relations from Foreign Affairs College in Beijing.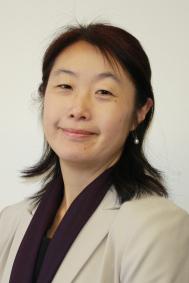 Yuki Tatsumi was appointed Senior Associate of the East Asia program at the Stimson Center in September 2008 after serving as a research fellow since 2004. Before joining Stimson, Ms. Tatsumi worked as a research associate at the Center for Strategic and International Studies (CSIS) and as the special assistant for political affairs at the Embassy of Japan in Washington. Ms. Tatsumi is a co-author of Global Security Watch: Japan (Praeger, 2010), an author of Japan's National Security Policy Infrastructure: Can Tokyo Meet Washington's Expectations? (Stimson Center, 2008), and an editor/contributing author of The New Nuclear Agenda: Prospects for US-Japan Cooperation (Stimson Center, 2012), North Korea: Challenge for the US-Japan Alliance (Stimson Center, 2010), Strategic Yet Strained: US force realignment in Japan and its impact of Okinawa (Stimson Center, 2008), and Japan's New Defense Establishment: Institutions, Capabilities and Implications (Stimson Center, 2007). In September 2006 Ms. Tatsumi testified before the House Committee on International Relations. She is a recipient of the 2009 Yasuhiro Nakasone Incentive Award. In 2012 she was awarded the Letter of Appreciation from the Ministry of National Policy of Japan for her contribution in advancing mutual understanding between the United States and Japan. A native of Tokyo, Ms. Tatsumi holds a BA in liberal arts from the International Christian University in Tokyo, Japan and an MA in international economics and Asian studies from the Paul H. Nitze School of Advanced International Studies (SAIS) at Johns Hopkins University in Washington.