Asan DC Seminar
What Next? Future of the ROK-US Alliance and North Korea
Date / Time: Thursday, June 14, 2018 / 12:30-2:00 pm
Venue: The Asan Institute for Policy Studies-Washington, DC Office
The Asan Institute for Policy Studies will host an Asan Seminar titled "What Next? Future of the ROK-US Alliance and North Korea" on June 14, 2018, in Washington, DC. The much-anticipated meeting on June 12 between the US President Donald Trump and North Korean leader Kim Jong Un could lead to a negotiated settlement of the North Korean nuclear issue. Will the two leaders come to an agreement that is acceptable for the region? If so, what are some challenges that lie ahead? If the talks fail, what might happen next? What do these developments mean for the future of the region and the ROK-US alliance? Experts from Seoul and Washington will share their analysis of the US-DPRK summit and present their outlook on the region and the alliance.
Panelists
Welcoming
Ms. Eileen Block
Assistant Director, Washington Office
The Asan Institute for Policy Studies
Moderator
Dr. Choi Kang
Vice President for Research
The Asan Institute for Policy Studies
Presenters
Ms. Kelsey Davenport
Director for Nonproliferation Policy
Arms Control Association
Mr. Abraham Denmark
Director of the Asia Program
Woodrow Wilson Center
Dr. Go Myong-Hyun
Research Fellow
The Asan Institute for Policy Studies
 
Mr. Scott A. Snyder
Senior Fellow for Korea Studies
Council on Foreign Relations
*Registration is required to attend this event.
*Lunch will be provided to registered participants.
Biographies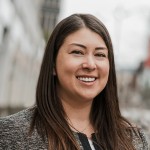 Ms. Eileen Block is the assistant director at the Asan Institute for Policy Studies in Washington, DC. She is responsible for expanding the institute's network of scholars and experts in Washington and Seoul through closed exchanges and public seminars. She also oversees the Asan Academy program which is geared to prepare future leaders of South Korea through its internship program with 20 partnering institutions in Washington. Previously, Eileen was a program officer of External Relations at the Asan Institute for Policy Studies in Seoul where she coordinated international conferences and symposia on public policy-oriented issues and served as the liaison for overseas institutions and diplomatic missions in Seoul. Eileen's research interests center on defense and security issues on the Asia Pacific including the ROK-US alliance, ROK-Japan relations and security cooperation, and North Korea's overseas illicit network. She co-authored articles on these subjects in various publications. Eileen holds an M.A. in East Asian Studies from the University of Hawaii, Manoa and B.A. degrees in Economics and East Asian Studies from the University of California, Los Angeles.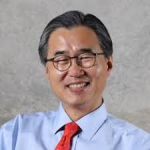 Dr. CHOI Kang is the vice president for research and a principal fellow at the Asan Institute for Policy Studies. Dr. Choi is also serving as a member of the advisory council for the Office of National Security. Previously, he was the dean of Planning and Assessment at the Korean National Diplomatic Academy. In 2012, Dr. Choi served as the president at the Institute of Foreign Affairs and National Security (IFANS). He was also a professor and director general for American Studies at IFANS, a research fellow at the Korea Institute for Defense Analyses, and senior director for Policy Planning and Coordination on the National Security Council Secretariat. He holds several advisory board memberships including: the Committee on Foreign Affairs, Trade, and Unification of the National Assembly; Ministry of National Defense; Ministry of Unification; Air Force Development Committee; and the National Unification Advisory Council. Dr. Choi was also a South Korean delegate to the Four-Party Talks. He writes extensively on the ROK-US alliance, North Korean military affairs, inter-Korean relations, crisis management, and multilateral security cooperation. Dr. Choi received his B.A. from Kyunghee University, M.A. from the University of Wisconsin-Madison, and his Ph.D. in political science from Ohio State University.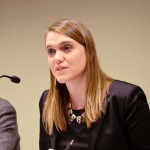 Ms. Kelsey Davenport is the Director for Nonproliferation Policy at the Arms Control Association, where she provides research and analysis on the nuclear and missile programs in Iran, North Korea, India, and Pakistan and on nuclear security issues. Her areas of expertise include nuclear nonproliferation, nuclear and missile programs in Iran and North Korea, and nuclear security. Kelsey also reports on developments in these areas for Arms Control Today and is the author of the P5+1 and Iran Nuclear Deal Alerts. Kelsey initially joined the Arms Control Association in August 2011 as the Herbert Scoville Jr. Peace Fellow. Prior to this role, Kelsey worked for a Jerusalem-based think tank where she researched regional security issues and track II diplomatic negotiations. She holds a masters degree in peace studies from the Kroc Institute for International Peace Studies at the University of Notre Dame. Kelsey graduated summa cum laude from Butler University with a B.A. in international studies and political science. She is a term member at the Council on Foreign Relations and serves on the Board of Directors for the Herbert Scoville Jr. Peace Fellowship.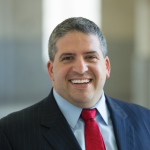 Mr. Abraham M. Denmark is Director of the Asia Program at the Woodrow Wilson International Center for Scholars, which conducts independent research and hosts frank dialogues to develop actionable ideas for Congress, the Administration, and the broader policy community on issues related to the Asia-Pacific. He also holds a joint appointment as a Senior Fellow at the Wilson Center's Kissinger Institute on China and the United States. Prior to joining the Wilson Center, Mr. Denmark served as Deputy Assistant Secretary of Defense for East Asia, where he supported the Secretary of Defense and other senior U.S. government leaders in the formulation and implementation of national security strategies and defense policies toward the region. Mr. Denmark previously worked as Senior Vice President for Political and Security Affairs at The National Bureau of Asian Research, a Fellow at the Center for a New American Security, and held several positions in the U.S. Intelligence Community. A Colorado native, Mr. Denmark holds an MA in International Security from the Josef Korbel School of International Studies at the University of Denver, and received a BA in History with Honors from the University of Northern Colorado.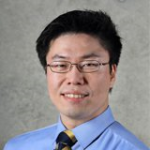 Dr. GO Myong-Hyun is a research fellow at the Asan Institute for Policy Studies. Previously, Dr. Go was a postdoctoral researcher at the University of California, Los Angeles, Neuropsychiatry Institute. His research applies quantitative perspectives to traditional and non-traditional security issues. Dr. Go's latest publications include "In China's Shadow: Exposing North Korean Overseas Network" (2016) and "The Prevalence of Deaths and Disease in Chongori Prison" (in Korean. 2017). Dr. Go is widely cited by the international media on North Korea, with special focus on the economy, sanctions, and the regime's long term strategy. Dr. Go is a Munich Young Leader of Munich Security Conference 2015, and received his Ph.D. in policy analysis from the Pardee RAND Graduate School.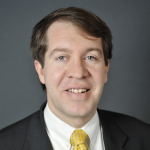 Mr. Scott A. Snyder is senior fellow for Korea studies and director of the U.S.-Korea Policy program at the Council on Foreign Relations (CFR), where he served as an adjunct fellow from 2008 to 2011. Prior to joining CFR, Snyder was a senior associate in the international relations program of the Asia Foundation, where he founded and directed the Center for U.S.-Korea Policy. He also served as the Asia Foundation's representative in South Korea from 2000 to 2004. Previously, he was a senior associate at the Pacific Forum Center for Strategic International Studies. He has worked as an Asia specialist at the United States Institute of Peace and as acting director of Asia Society's contemporary affairs program. He serves as co-chair of the advisory council of the National Committee on North Korea. Snyder is author and editor of numerous books on Korean foreign policy and politics. His new book is South Korea at the Crossroads: Autonomy and Alliance in an Era of Rival Powers. He received a BA in English and history from Rice University and an MA in East Asian studies from Harvard University.