Press
Release
For
Immediate Release
U.S. Senator Menendez to Speak at the Asan Institute
Seoul, August 14, 2013 – U.S. Sen. Robert Menendez (D-NJ), Chairman of the
Senate Foreign Relations Committee, will deliver a keynote address at 10:30 a.m.
Monday, August 19 in the auditorium at the Asan Institute for Policy Studies.
The title of his speech
is "Economic Statecraft and the New American Internationalism" and the topics
include the U.S. pivot to Asia and ROK-US relations.
The speech is open for
the media but R.S.V.P. is required by 12 p.m. Friday, August 16.
For
R.S.V.P, please email:
(Ms.)
Dayoung Kim (communications@asaninst.org)

For
more information, please contact:
(Ms.)
Heesun Kim (hskim@asaninst.org
/ 82 10 8287 1747)
About
the Asan Institute for Policy Studies
The Asan Institute for Policy Studies is
an independent think tank that provides innovative policy solutions and
spearheads public discourse on the core issues in Korea, East Asia and the
world. Our goal is to assist policymakers to make better informed and mutually
beneficial policy decisions. The Asan Institute, established in 2008, has
successfully hosted a series of international conferences including the Asan
Plenum, the Asan China Forum and the Asan Nuclear Forum and published a number
of books such as China's Foreign Policy,
Japan in Crisis and The Arab Spring.

Short Bio of U.S. Senator Robert Menendez
Senator Menendez's background is a
quintessential American story. He grew up the son of immigrants in a tenement
building in Union City, New Jersey and has risen to become one of 100 United
States Senators. He is a former school board member, mayor, and state
legislator. He was elected to the U.S. House of Representatives in 1992 and he
became a United States Senator in 2006. Menendez succeeded John Kerry,
currently U.S. Secretary of State, as Chairman of the Senate Foreign Relations
Committee earlier this year. He also serves on the Senate Finance Committee and
the Banking, Housing and Urban Affairs Committee. In the Banking Committee, he
serves as Chairman of the Subcommittee on Housing, Transportation and Community
Development.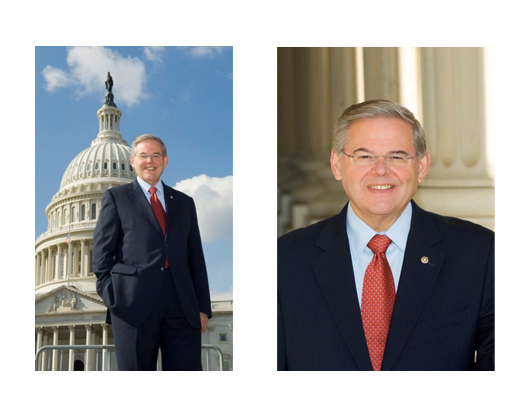 * Photo provided by US Embassy