Founder & Honorary Chairman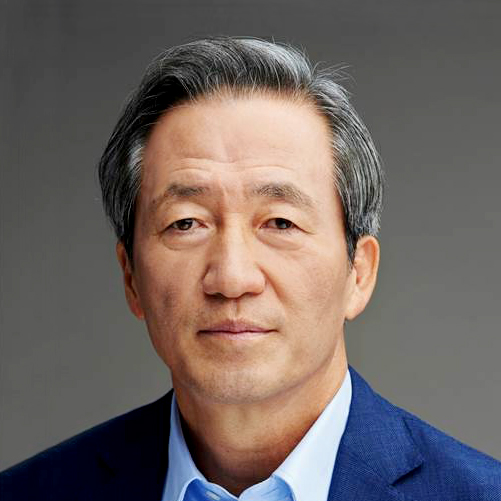 Dr. M.J. Chung
Dr. M.J. CHUNG is the founder and honorary chairman of the Asan Institute for Policy Studies.
He is also the chairman of the board of trustees of the Asan Foundation, the largest philanthropic organization in Korea, and the honorary chairman of Ulsan University. In 2011, he launched the Asan Nanum (˝sharing˝) Foundation which seeks to foster entrepreneurship among young Koreans.
Dr. Chung served seven terms in the National Assembly of the Republic of Korea. He was chairman of the Grand National Party (Ruling Party) from 2009-2010, and was a presidential candidate in 2002. He served as vice president of FIFA (Federation Internationale de Football Association), and as co-chairman of the Korean Organizing Committee for the 2002 Korea-Japan FIFA World Cup.
Dr. Chung received his B.A. in economics from Seoul National University, an M.S. from the Sloan School of Management at MIT, and a Ph.D. in international relations from the School of Advanced International Studies (SAIS) at the Johns Hopkins University.
Chairman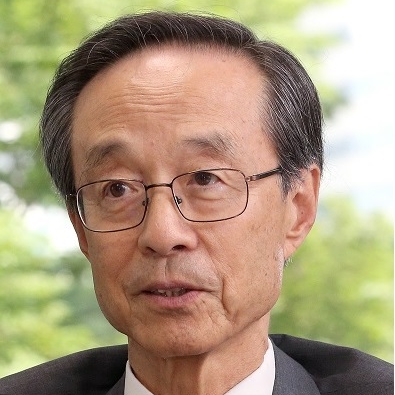 Han Sung-Joo
Han Sung-Joo is a Professor Emeritus at Korea University. Prof. Han previously served as the Minister of Foreign Affairs (1993-94), UN Secretary-General's Special Representative for Cyprus (1996-97), a member of the UN Inquiry Commission on the 1994 Rwanda Genocide (1999), Chairman of the East Asia Vision Group (2000-2001), Ambassador of the Republic of Korea to the United States (2003-2005), and Acting President of Korea University (2002, 2006-2007)
Prof. Han is a graduate of Seoul National University (1962) and received a Ph.D. in Political Science from the University of California, Berkeley (1970). Previously, he taught at City University of New York (1970-78) and was a visiting Professor at Columbia University (1986-87) and Stanford University (1992, 1995). He was also a Distinguished Fellow at the Rockefeller Brothers Fund (1986-87).
His English publications include Korean Diplomacy in an Era of Globalization (1995), Korea in a Changing World (1995), Changing Values in Asia (1999), and ON THE BRINK (A Korean Diplomat's Journey for Peace) (2018). He has many publications in Korean, including Nam Gwa Puk, kurigo Sekye (The Two Koreas and the World) (2000).
Board of Trustees
Lee Hong-Koo
Chairman, Seoul Forum for International Affairs; Former Prime Minister, Republic of Korea
Shin Myungsoon
Professor Emeritus, Yonsei University
Wi Sung-lac
Former Korean Ambassador to the Russian Federation; Former Chief Nuclear Envoy to the Six-Party Talks, Republic of Korea
Kim Yong Min
Professor, Department of Political Science and Diplomacy, Hankuk University of Foreign Studies
Ahn Ho-Young
President, University of North Korean Studies, Former Korean Ambassador to the United States
Cheong Young-Rok
Professor of Economic Development, Graduate School of International Studies, Seoul National University
Suh Choo Suk
Senior Research Fellow, Center for Security and Strategy, Korea Institute of Defense Analyses;
Former Vice Minister, Ministry of National Defense, Republic of Korea
Kim Sung-han
Professor, Graduate School of International Studies, Korea University;
Former Vice Minister, Ministry of Foreign Affairs and Trade, Republic of Korea
Lee Chulwoo
Professor of Law, Yonsei University
Park Cheol-Hee
Professor of Japanese Politics, Graduate School of International Studies, Seoul National University
Park Sung Hee
Professor, Department of Communications and Media, Ewha Womans University
Hong Yong Pyo
Professor, Department of Political Science and International Studies, Hanyang University;
Former Minister, Ministry of Unification, Republic of Korea
Lee Keun-Gwan
Professor of International Law, Seoul National University
Kim Chunsoo (Auditor)
Executive Director, Samdo Accounting Firm
Oh Se heon (Auditor)
Vice President, Korea Shipbuilding & Offshore Engineering
International Advisory Board
Edwin J. Feulner
Heritage Foundation
George Packard
United States-Japan Foundation
John Chipman
International Institute for Strategic Studies
Karl Kaiser
Harvard University
Michael Armacost
Asia Foundation
Michael J. Sandel
Harvard University
Paul Wolfowitz
U.S.-Taiwan Business Council; American Enterprise Institute for Public Policy Research
Victoria Curzon-Price
University of Geneva
Wang Jisi
Peking University
Yoriko Kawaguchi
General Assembly of Liberal Democratic Party Members in the House of Councillors