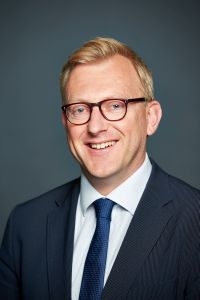 Head of EU Foreign Policy, Centre for European Policy Studies
Session 2 - "Can the EU Return to Normal?"
Dr. Steven Blockmans is Head of EU Foreign Policy of the Centre for European Policy Studies, Professor of EU External Relations Law and Governance at the University of Amsterdam, and a founding member of the Centre for the Law of EU External Relations. For almost 20 years, he has worked for EU institutions and member states' governments on numerous rule of law projects in wider Europe and in Asia. Dr. Blockmans is the author of Tough Love: the EU's relations with the Western Balkans (AP/CUP, 2007) and the editor of more than 10 volumes, including "The EU and its Neighbours–A Legal Appraisal of the EU's Policies of Stabilisation, Partnership and Integration" (AP/CUP, 2006), The EU's Role in Global Governance (OUP, 2013) and Differentiated Integration in the EU: From the Inside Looking Out (CEPS, 2014). He served as leading author of the FES-sponsored Task Force on More Union in European Defence chaired by Javier Solana (CEPS, 2015). Dr. Blockmans received his B.A. from Institut d'Études Politiques and his M.A. and Ph.D. from Leiden University.