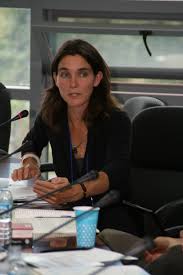 Professor, University of Connecticut
Session 4 - "Never Been Worse? Korea-Japan Relations"
Dr. Dudden is professor of history at the University of Connecticut. She has written extensively about Japan and Northeast Asia in print and online. Professor Dudden's books include Troubled Apologies Among Japan, Korea, and the United States (Columbia University Press, 2014) and Japan's Colonization of Korea (University of Hawaii Press, 2006), and she is currently completing a book about the modern history of Japan's territorial disputes, The State of Japan: Islands, Empire, Nation (Oxford University Press). She has lived and studied for extended periods of time in Japan and South Korea. Awards include Fulbright Fellowships to Japan and Korea, ACLS, NEH, SSRC grants, and fellowships at Princeton and Harvard Universities. Professor Dudden received her B.A. from Columbia University and her Ph.D. in history from the University of Chicago.