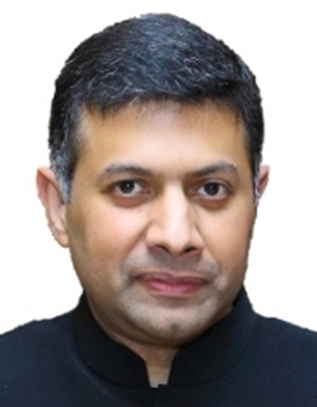 Ambassador, Embassy of India to the Republic of Korea
Session 3 - "Indo-Pacific and LIO"
Amb. Vikram Doraiswami is the Ambassador of the India Embassy to the Republic of Korea. Amb. Doraiswami joined the Indian Foreign Service in 1992. Prior to joining the Indian Government, he worked for one year as a journalist. He was posted to the Embassy of India in Beijing in September 1996 where he served for nearly four years. Returning to India, Amb. Doraiswami served as Deputy Chief of Protocol in the Ministry of External Affairs and then as Deputy Secretary in the Prime Minister's Office and finally as Private Secretary to the Prime Minister of India. In 2006, Amb. Doraiswami was posted to the Permanent Mission of India to the United Nations in New York as Political Counsellor. In July 2011, Amb. Doraiswami returned to the Ministry of External Affairs (MEA) in New Delhi, where he was Head of the Division for the South Asian Association for Regional Cooperation (SAARC). During this period, he was also Coordinator for the Fourth Summit meeting of BRICS in New Delhi in March 2012. He joined the Embassy of India in Tashkent at the end of October 2014 as Ambassador of India to Uzbekistan. He arrived in Seoul on 13 April 2015 to take charge as the Ambassador of India to South Korea. He took a Masters' Degree in History from the University of Delhi.