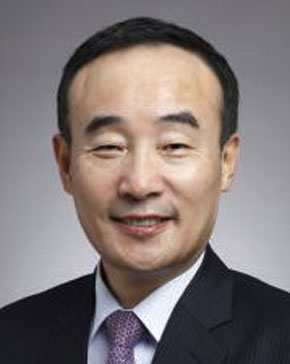 Visiting Professor, KDI School of Public Policy ; Visiting Professor, Graduate School of International Studies, Seoul National University
Session 3 - "WTO vs. Mega FTAs"
Mr. Hur is a visiting professor at both the KDI School of Public Policy and Management and the Graduate School of International Studies at Seoul National University. He served as Ambassador of the Permanent Delegation of Korea to the OECD (2010-2013). During that time, he concurrently served as the Chairman of the OECD Pension Budget and Reserve Fund Management Board, co-chair for the Working Group on OECD's Development Strategy, and Chairman of the Informal Reflection Group on China. Previously, he also served as Vice Minister of Strategy and Finance (2009-2010) and as Secretary to the President for National Agenda (2008-2009). Mr. Hur joined the government in 1979. His work primarily focuses on macroeconomic policies and international financial policies and he has expertise in economic policy coordination and budget planning as well. Outside of the Ministry, he worked for various international financial organizations, notably the World Bank, IFC and IMF. He earned his B.A. in Business Administration from Seoul National University, and an MBA from Stanford University. He is also a CFA (Chartered Financial Analyst).