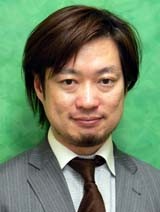 Associate Professor, Faculty of Policy Management, Keio University
Session 4 - "National or Multilateral Security?"
Dr. Jimbo is Associate Professor at the Faculty of Policy Management, Keio University. He is concurrently Senior Research Fellow at the Tokyo Foundation and the Canon Institute for Global Studies. He also serves as a Director on the Board of Directors for Civic Force, a leading Japanese disaster relief NGO. Previously, he served as a member of various governmental commissions and research groups at the Council on Economic and Fiscal Policy, Cabinet Secretariat, the Ministry of Defense, and the Ministry of Foreign Affairs. He was also director of research at the Japan Forum on International Relations and a research fellow at the Japan Institute of International Affairs. He is the author of many articles and reports published in English and Japanese. His main research fields include Japan-US Security Relations, Japanese Foreign and Defense Policy, Multilateral Security in Asia-Pacific, and Regionalism in East Asia. He earned his Ph.D. from the Graduate School of Media and Governance at Keio University.