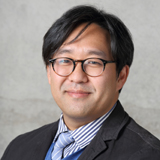 Research Fellow, The Asan Institute for Policy Studies
Session 1 - "Geopolitics of Shale"
Dr. J. James KIM is a research fellow in the American Politics and Policy Program in the Center for Regional Studies at the Asan Institute for Policy Studies. He is also a lecturer in the Executive Master of Public Policy and Administration program at Columbia University. Previously, Dr. Kim was an assistant professor of political science at the California State Polytechnic University (Pomona). He also served as a summer research associate at the RAND Corporation and as a statistical consultant for the Institute for Social and Economic Research and Planning at the School of International and Public Affairs in Columbia University. His primary research interests include political economy, energy, security, public opinion, democracy, methodology, and media. Dr. Kim received a B.S. and M.S. in industrial and labor relations from Cornell University and an M.Phil. and Ph.D. in political science from Columbia University.