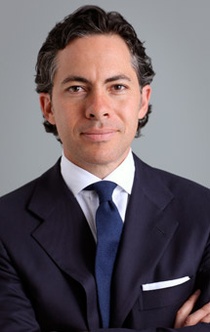 Vice Chariman, Kissinger Associates
Plenary Session I - "Is the U.S. Back?"
Mr. Ramo is Vice Chairman of Kissinger Associates. He is well known for inventing the term "Beijing Consensus" through a paper he wrote in 2004 of that title. He served as the Managing Partner of JL Thornton & Co. LLC. He co-founded of the U.S.–China Young Leaders Forum. He was an award-winning Journalist and Senior Editor and Foreign Editor of TIME Magazine. He served as China Analyst for NBC during the Summer Olympics in Beijing and shared an Emmy Award for his work at the Opening Ceremony. He has been a Director of the Starbucks Corporation since May 3, 2011 and an Independent Director of FedEx Corporation since September 2011. He is a New York Times best-selling author of the book "The Age of the Unthinkable: Why the New World Order Constantly Surprises Us and What We Can Do About It." Mr. Ramo has a Bachelor's degree from the University of Chicago and a graduate degree from New York University.