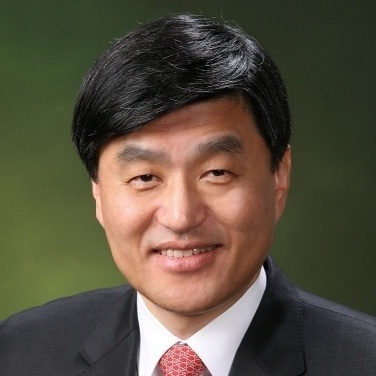 Distinguished Professor, Graduate School of Politics and Leadership, Kookmin University
Session 2 - "Vision and Challenges of the ROK-US Alliance"
Ambassador Shim Yoon-joe is a Distinguished Professor at the Graduate School of Politics and Leadership at Kookmin University. As a career diplomat, he served as Ambassador to Austria (2008-2011) and Portugal (2004-2006), Deputy Minister for Political Affairs (2006-2008), Director-General for the North American Bureau (2002-2003), and Director for the Japan Division. He also worked for the Presidential Office as Secretary to the President for Foreign Affairs and Trade (2001-2002). Ambassador Shim was a member of the 19th National Assembly of the Republic of Korea (2012-2016). He served as Vice Chairman of the Foreign Relations and Unification Committee, where he devoted himself to the enactment of the "North Korean Human Rights Act," passed in March 2016. Mr. Shim majored in International Relations at Seoul National University.