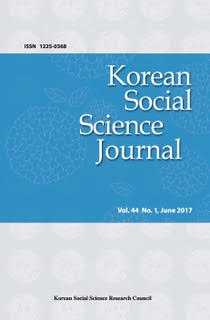 Professor Easley published an article in the Korean Social Science Journal examining how the DPRK has challenged Asia's regional order, at times driving some actors apart and others together. These trends are both explained by and reflected in North Korean national identity, which is not monolithic, either in its projection from Pyongyang or in the perception of international observers.
"North Korean Identity as a Challenge to East Asia's Regional Order," Korean Social Science Journal, Vol. 44, No. 1 (Summer 2017), pp. 51-71.
Full text available at: http://www.kossrec.org/wp-content/uploads/2017/09/4.-Leif-Eric-Easley.pdf.
* ​This article was published on September 15 at Korean Social Science Journal. The views expressed herein do not necessarily reflect the views of the Asan Institute for Policy Studies.​