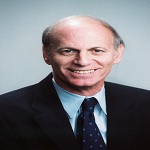 Senior Fellow, The Brookings Institution
American Foreign Policy in East Asia: Prospects for Shared Leadership?
Dr. Bader is the John C. Whitehead Senior Fellow in International Diplomacy at the Brookings Institution. In 1996, Dr. Bader was appointed Deputy Assistant Secretary of State for East Asian & Pacific Affairs. Between 1997 and 1999 he served as Director for Asian Affairs at the National Security Council. From 1999 to 2001, Dr. Bader served as United States Ambassador to the Republic of Namibia. While serving as an assistant United States trade representative to the PRC, Hong Kong, Taiwan and Mongolia, from 2001 to 2002, Dr. Bader completed negotiations for the PRC and Taiwan's accession to the World Trade Organization. Dr. Bader was the first director of the John L. Thornton China Center and senior fellow of the Foreign Policy program at Brookings. Dr. Bader served in the Obama administration as Senior Director for East Asian Affairs on the National Security Council from January 2009 to April 2011.