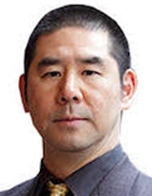 Private Consultant on Global Sanctions Issues and National Security
Night Sessions - "North Korea's Choice: Economic Reform"
Dr. Furukawa Katsuhisa serves as a consultant on global sanctions issues, and provides relevant services for governments, the media and the industry on matters related to the sanctions affairs, especially on North Korea. He was member of the Panel of Experts established pursuant to Resolution 1874 (2009), and the United Nations Security Council (2011-16). He was a fellow at the Research Institute of Science and Technology for Society (RISTEX), part of the Japan Science and Technology Agency. There, he was in charge of projects on science, diplomacy and security (2004-11). Prior to RISTEX, Dr. Furukawa worked as senior research associate with the Center for Nonproliferation Studies (CNS) of the Monterey Institute of International Studies in Washington, D.C. At the CNS, he was an executive director of a US-Japan Track II Project on Arms Control, Nonproliferation, and Verification, which was established in 2001 in cooperation with the Japanese and U.S. governments. He also worked for the Council of Foreign Relations as a research associate, working on projects related to U.S.-Japan alliance and the Korea task force. His most recent book, UN Investigation: Funding Sources for North Korea's Nuclear Programs (Shinchosha, Japan; December 2017), won the 2018 Shinchosha Documentary Prize in Japan. Dr. Furukawa holds a B.A. in economics from Keio University, a M.A. in public administration from Harvard's John F. Kennedy School of Government, and a Ph.D. from the National Graduate Research Institute for Policy Studies.