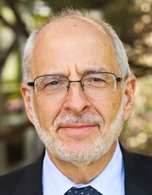 Non-Resident Senior Fellow, Center for East Asian Policy Studies, John L. Thornton China Center, Brookings Institution
Night Sessions - "North Korea's Choice: Nuclear Issue"
Dr. Jonathan Pollack is a non-resident senior fellow in the Center for East Asian Policy Studies and the John L. Thornton China Center of the Brookings Institution. He was a senior fellow at Brookings (2010-18), including as director of the Thornton Center (2012-14) and interim holder of the Korea Chair (2016-17). He was professor of strategic studies at the US Naval War College, including for a time director of the Strategic Research Department and chair of the Asia-Pacific Studies Group (2000-10). Dr. Pollack served in a wide array of research and management positions at the RAND Corporation (1978-2000), including chair of the Political Science Department, corporate research manager for international policy, and senior advisor for international policy. He has taught at Brandeis University, the RAND Graduate School of Policy Studies, UCLA, and the Naval War College. Dr. Pollack received his A.B. in political science from Rutgers College and his M.A. and Ph.D. in political science at the University of Michigan.