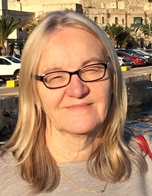 Professor, School of Oriental and African Studies and Cranfield University
Night Sessions - "North Korea's Choice: Economic Reform"
Professor Hazel A. Smith is professorial research associate at the School of Oriental and African Studies, University of London, and Professor Emerita in international security at Cranfield University. She is member of the World Economic Forum Global Futures Council on the Korean Peninsula, fellow of the Royal Society of Arts, and member of the Council of the British Association of Korean Studies. Prof. Smith works with government agencies worldwide and frequently broadcasts for global media on North Korea, where she lived and worked for two years, in the process earning a (still valid) North Korean driving license. Her books include North Korea: Markets and Military Rule (Cambridge University Press, 2015; Changbi Press, 2017); Reconstituting Korean Security (2007); and Hungry for Peace: International Security, Humanitarian Assistance and Social Change in the DPRK (United States Institute of Peace Press, 2005). She received her Ph.D. in international relations from London School of Economics, and has held fellowships at the Woodrow Wilson International Center, the East-West Center in Honolulu, Kyushu University, the United States Institute of Peace and Stanford University.