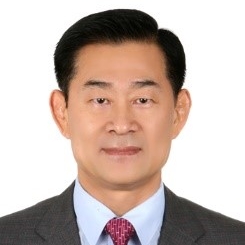 Vice President, Council on Korea-U.S. Security Studies
Concurrent Session 2-1 - "State of Alliances"
General (Ret.) Choi Byung Hyuk is the vice president of the Council on Korea-U.S. Security Studies. Previously, he was the Deputy Commander of the Republic of Korea-U.S. Combined Forces Command. General Choi retired from the Army in September 2020. Commissioned as an infantry officer from the ROK Military Academy in 1985, during his 36 years of service, General Choi had the honor to lead and serve with members of all military branches, as well as countless inter-agency colleagues and coalition partners from platoon through Combined Forces Command. His past assignments include: The First Security Group of Capital Defense Command, 22nd Infantry Division, and 5th Corps. His Combined and Joint experience includes serving as a strategic war planner
for the CFC and GCC Commander, Joint Chiefs of Staff for Overseas Deployment and Operations. General Choi received his B.A. from the ROK Military Academy and his M.A. from the U.S. Army War College in international politics and strategy.