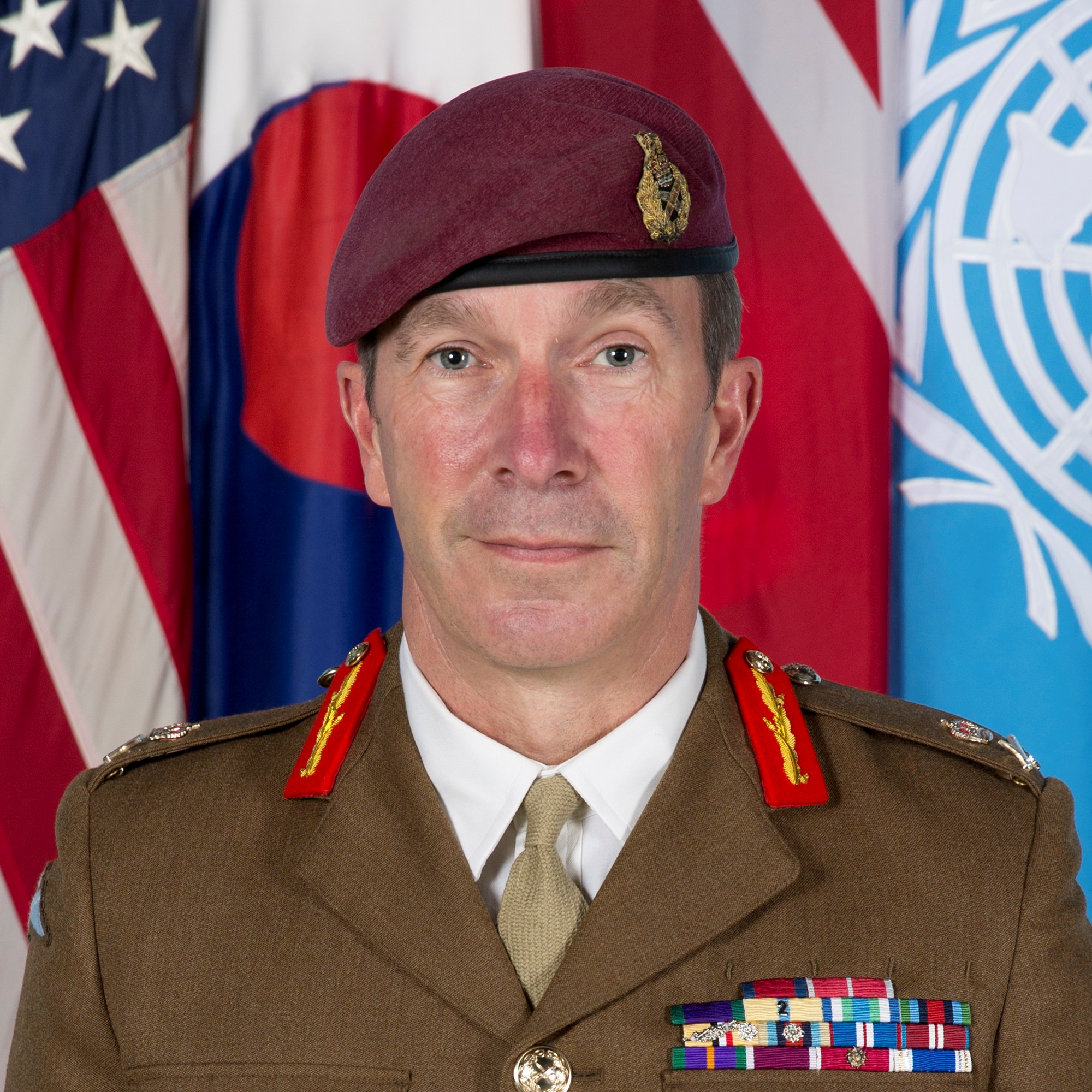 Deputy Commander, United Nations Command
Concurrent Session 2-1 - "State of Alliances"
Lieutenant General Andrew Harrison is the Deputy Commander of the United Nations Command. He joined the British Army in 1989 and is one of the most combat-experienced officers in the British Army. A Paratrooper by profession, he has fought in Northern Ireland, Sierra Leone, Iraq, and Afghanistan, spending a total of almost seven years deployed in combat. He has had an eventful career, including being held for three months in enemy captivity in Africa and being rescued by the SAS. He was hit in the chest by a rocket propelled grenade (that failed to detonate) and was twice wounded in action. He has led operations at the Platoon, Company, Battlegroup, Brigade and National Contingent levels. He has deployed for the United Nations three times and in multinational coalitions on more than a dozen occasions. He has been decorated for gallantry in action three times, including the Distinguished Service Order for leadership through the brutal winter fighting in Afghanistan in 2010-2011.