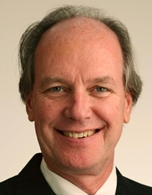 President, The Korea Society
Night Sessions - "North Korea's Choice: Economic Reform"
Mr. Thomas J. Byrne joined The Korea Society as its president in August of 2015. He comes to the Society from Moody's Investor Services, where he was senior vice president, sovereign risk group regional manager for the Asia-Pacific and Middle East regions and based in Singapore. Prior to Moody's, Mr. Byrne was the senior economist of the Asia Department at the Institute of International Finance in Washington, D.C. He served in South Korea for three years as a U.S. Peace Corps volunteer. He also teaches as an adjunct professor at Columbia University's SIPA and at Georgetown University's Graduate SFS. Mr. Byrne's opinion articles have been published in The Wall Street Journal, Washington Post, Bloomberg, Reuters, New York Times, LA Times and Pacific Forum PacNet. He has an M.A. in international relations with an emphasis on economics from Johns Hopkins School of Advanced International Studies.