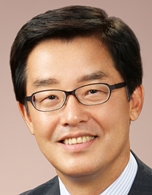 Professor, Seoul National University
Session 1 - "U.S.-Japan Alliance"
Dr. Park Cheol Hee is professor at the Graduate School of International Studies (GSIS) at Seoul National University. Between 2016 and 2018, he was dean of GSIS. He served as director of the Institute for Japanese Studies at Seoul National University (2012-2016). Dr. Park is a columnist for Tokyo Shimbun and Joongang Ilbo. He is an editor-in-chief of the Seoul Journal of Japanese Studies. In his personal capacity, he serves as the vice president of the Seoul Forum for International Affairs and a board member of the Asan Institute for Policy Studies and East Asia Foundation. Dr. Park received his B.A and M.A. at Seoul National University and Ph.D. at Columbia University.