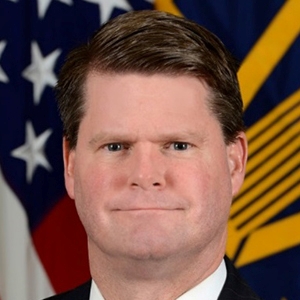 Former U.S. Assistant Secretary of Defense for Indo-Pacific Security Affairs
Plenary Session 1 - "World in Turbulence"
Mr. Randall Schriver is a partner at Pacific Solutions and the Chairman of the Board of the Project 2049 Institute. Mr. Schriver most recently served as the Assistant Secretary of Defense for Indo-Pacific Security Affairs (2018-2019). In that role, he was the most senior official at the Department of Defense responsible for managing Asian policy and the broader Indo-Pacific. Prior to that role, Mr. Schriver was one of five founding partners of Armitage International, LLC. His previous government experience includes serving as Deputy Assistant Secretary of State for East Asian and Pacific Affairs, Chief of Staff and Senior Policy Advisor to the Deputy Secretary of State, and Senior Country Director for China, Taiwan and Mongolia in the Office of the Secretary of Defense. Prior to his civilian service, he served as an active duty Navy Intelligence Officer, including a deployment in support of Operation Desert Shield/Desert Storm. After active duty, he served in the Navy Reserves, including as Special Assistant to the Chairman of the Joint Chiefs of Staff and an attaché at U.S. Embassy Beijing and U.S. Embassy Ulaanbaatar. Mr. Schriver serves on the Board of Directors of the U.S.-Taiwan Business Council, the Board of Advisors of the Sasakawa Peace Foundation, and teaches U.S. Foreign Policy at Stanford University's "Stanford-in-Washington" program. Mr. Schriver hails from Oregon, holds a Bachelor's Degree from Williams College and a Master's Degree from Harvard University.